Announcing Dead Man's Rest, a Western LGBT Visual Novel
Dead Man's Rest
Estimated release: Q4 2020
Follow the itch page

1879, Golder's Rock. On a clear, moonless night in high summer, the stifling heat coils around a small town in the heartland of the Arizona Territory. Not a single lick of a breeze whistles through the dark, dusty main road, as silent as death itself.
After tracking down an old enemy for eight long years, lone bounty hunter Lee "Blackjack" McCarthy has finally pinned down his target—his eyes set only on vengeance for a past he can't forget.
But when the town mayor is ruthlessly murdered on that fateful, sweltering night, Lee's plan suddenly stops dead in its tracks.
Suspected of the killing, forced to remain in town under watch, and desperate for the opportunity to catch his quarry, Lee has no choice but to work with the townsfolk he trusts—each with their own buried pasts and agendas—to reveal the truth and clear his name.
Then, and only then, can Lee finally chase his real target…and lay to rest the ghost that haunts his memories.
Jump into a whirlwind Western mystery as Lee finds both lovers and enemies among the mysterious townsfolk, discovers the dark truths hidden in Golder's Rock, and ultimately takes revenge on the murderer who destroyed his life.

Genre: Visual Novel, Western, Adventure, Mystery, Romance (BxB)
Rating: R-17 (language, violence, sexual themes)
Length: ~125,000 words
Endings: 15
Platforms: Windows/Mac/Linux, Android
18 CGs
Content/Trigger warnings: Suicide, non-consensual sexual depictions, gun violence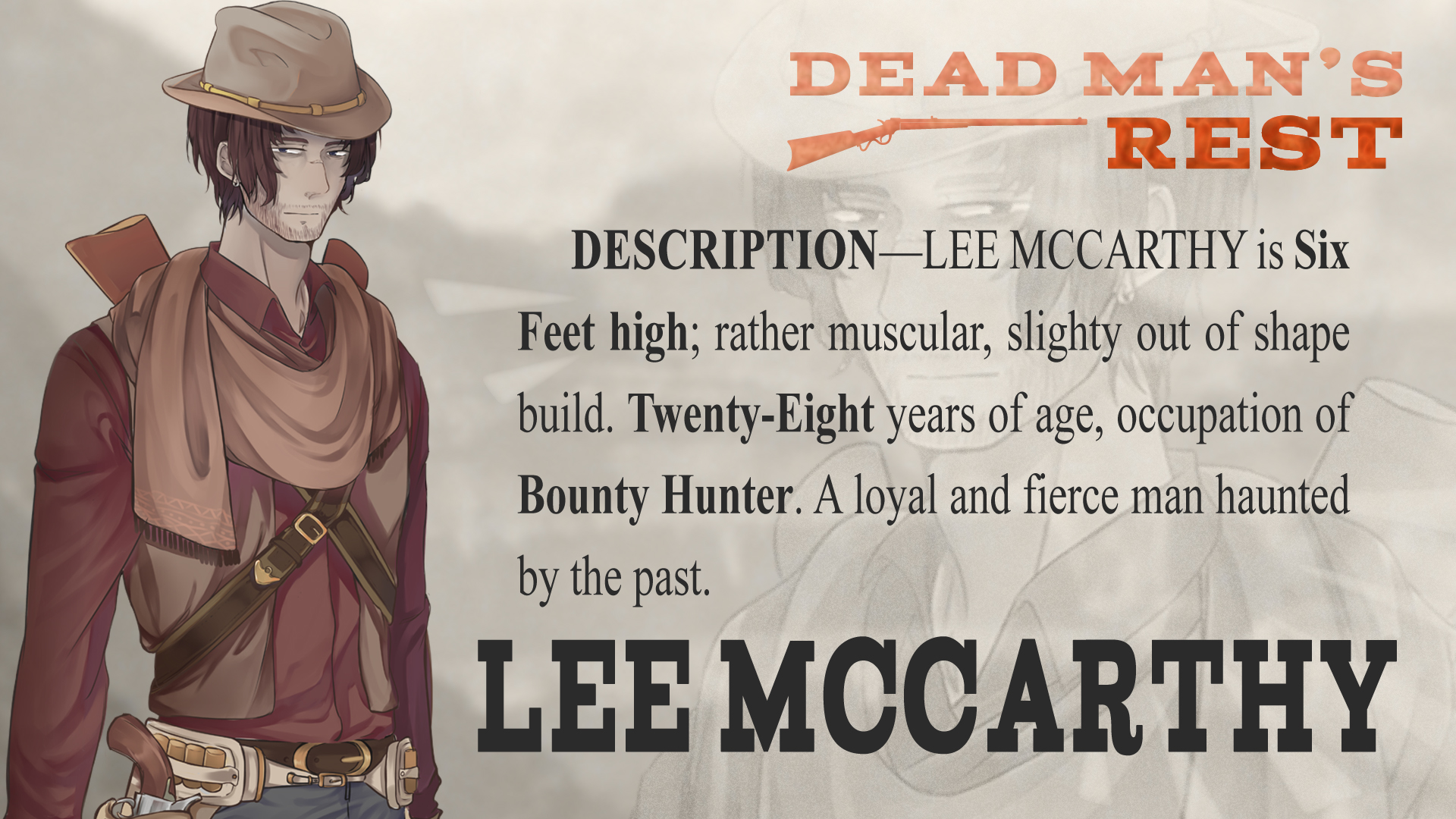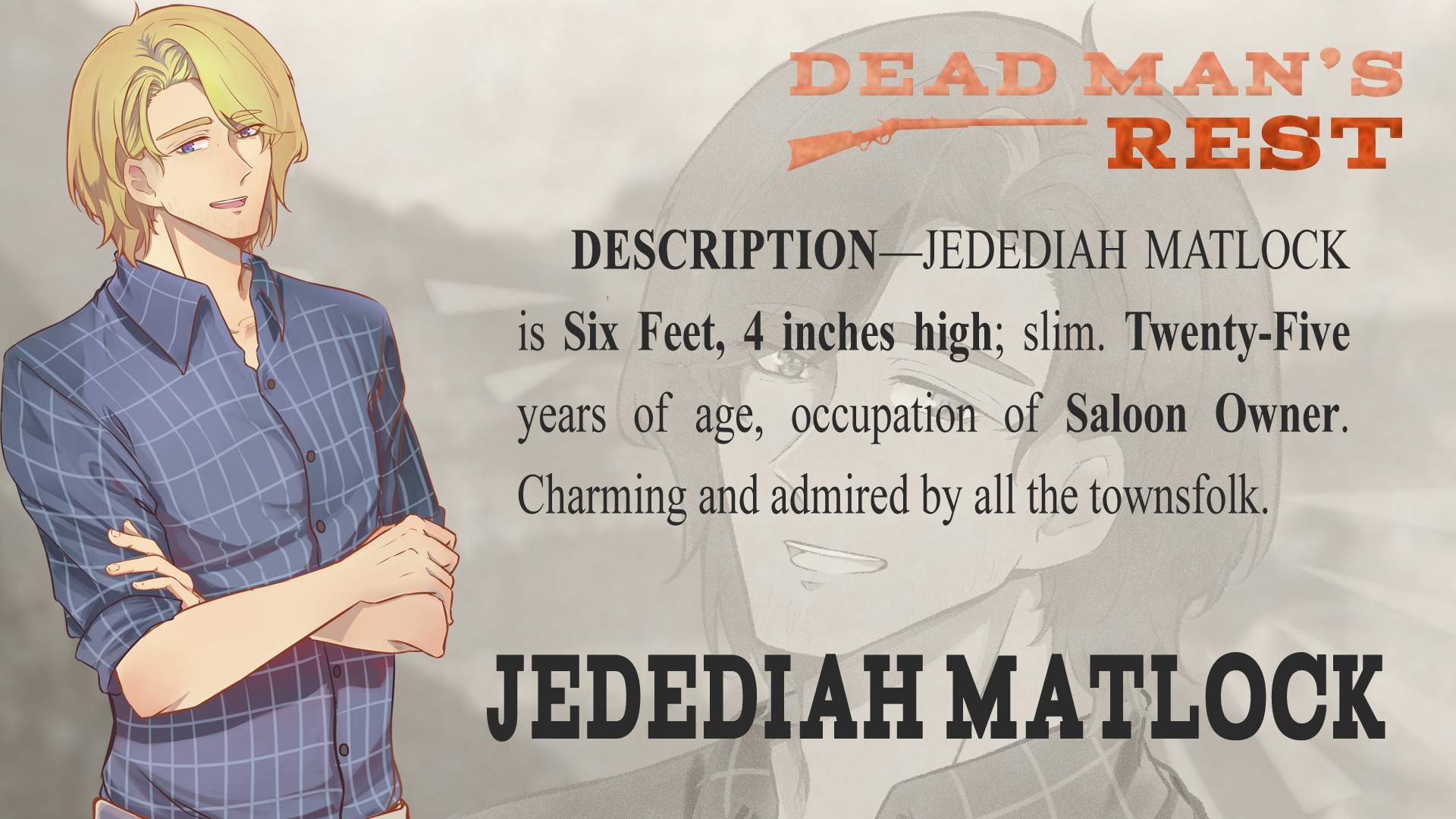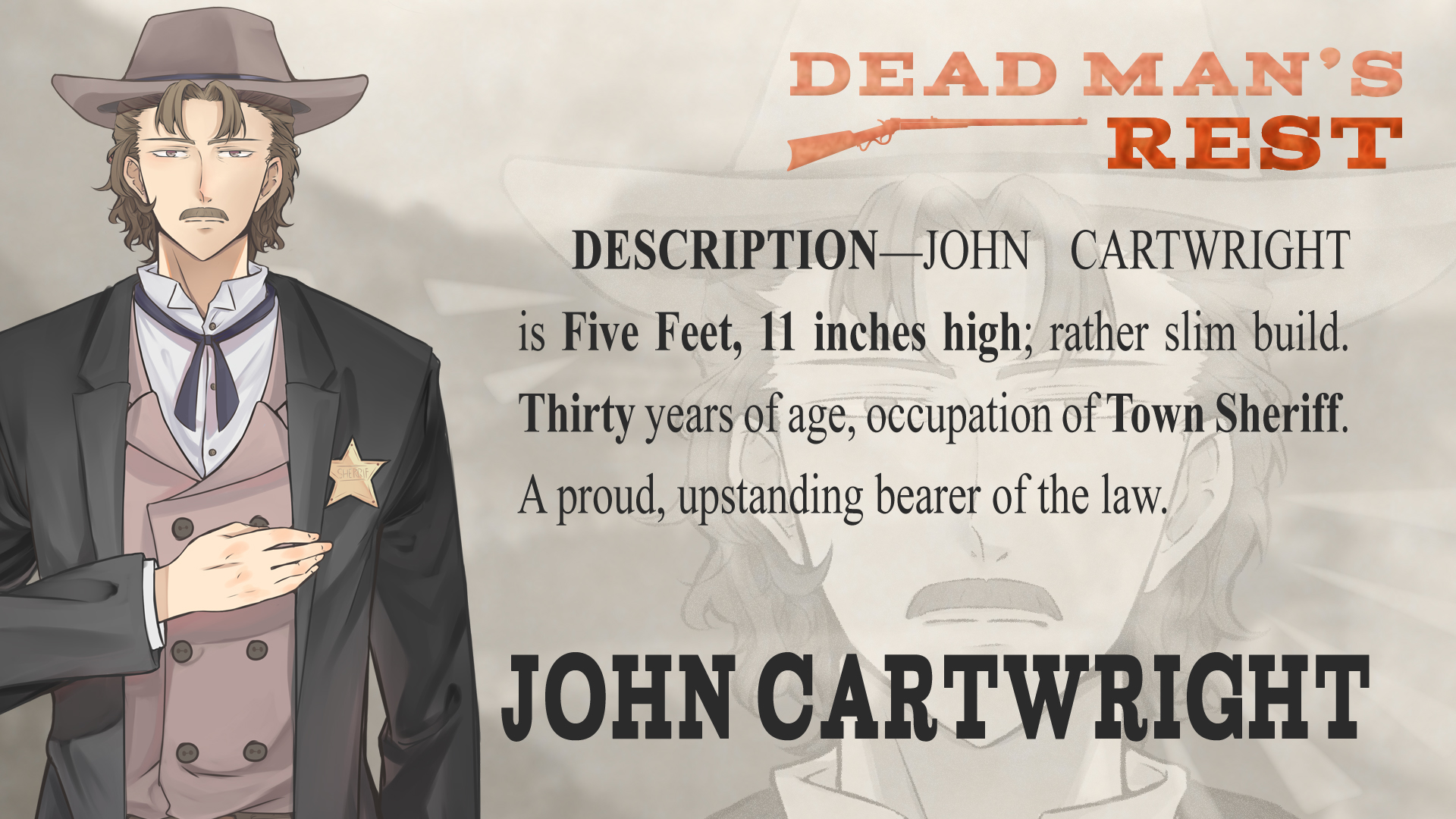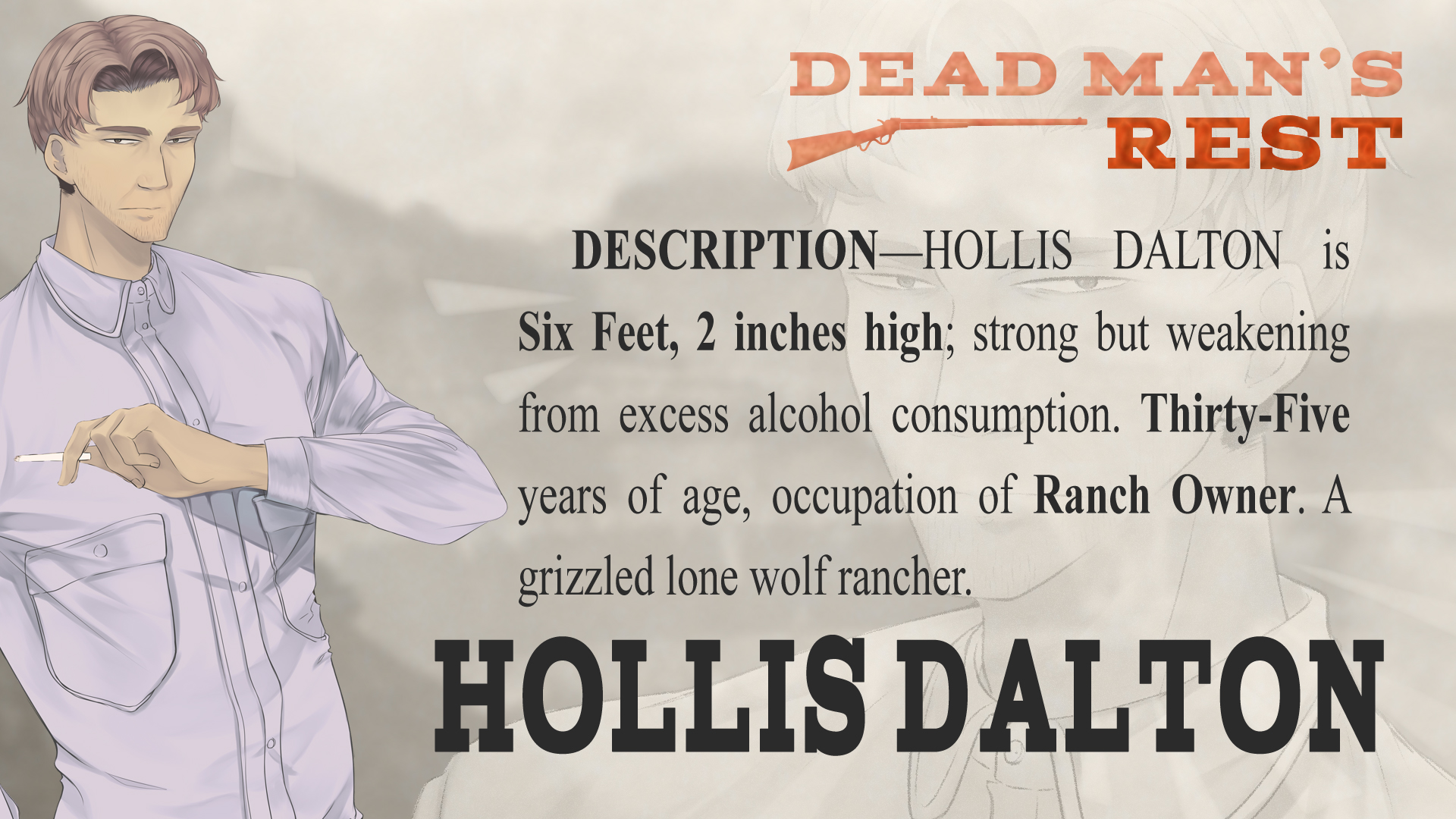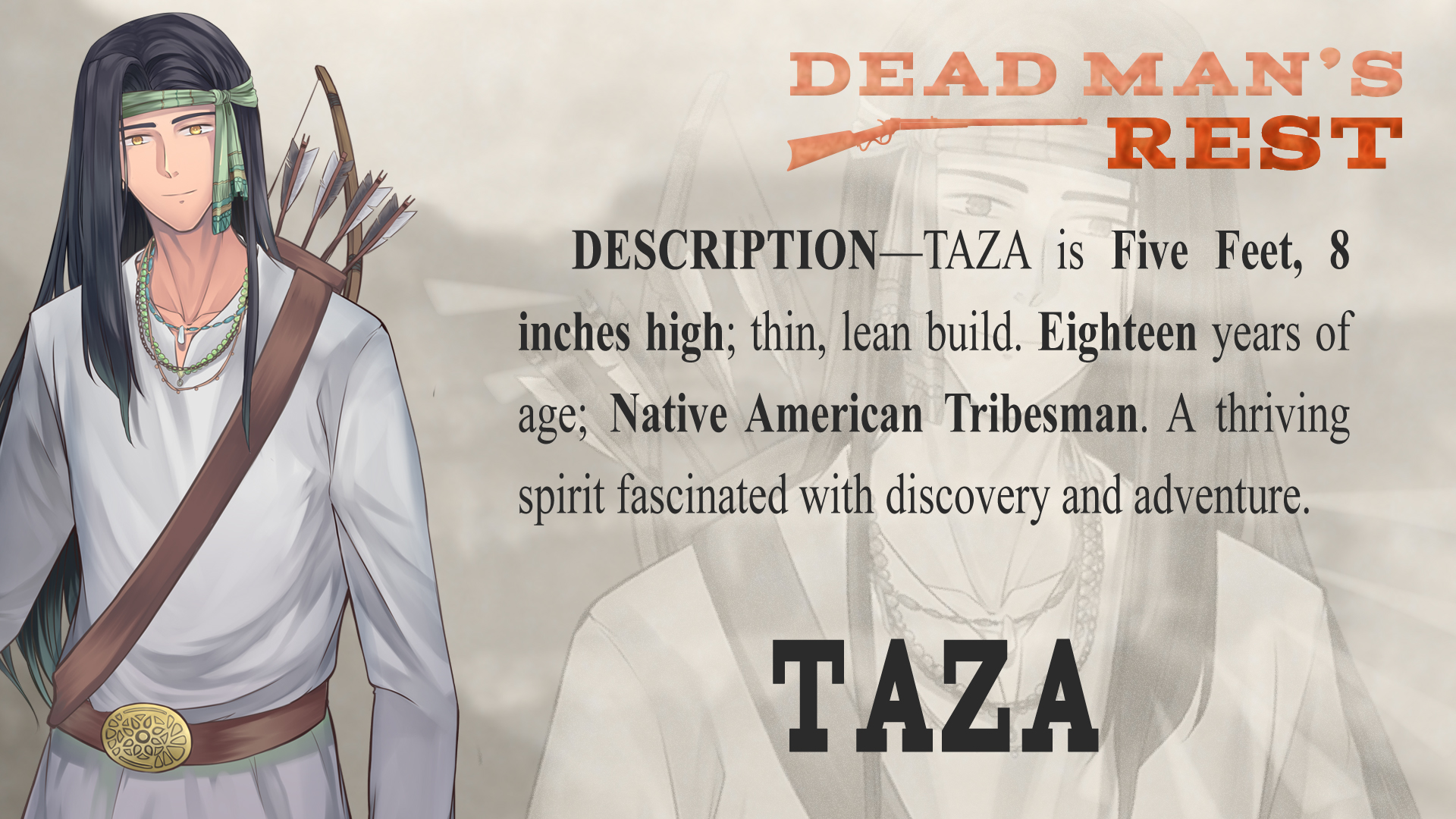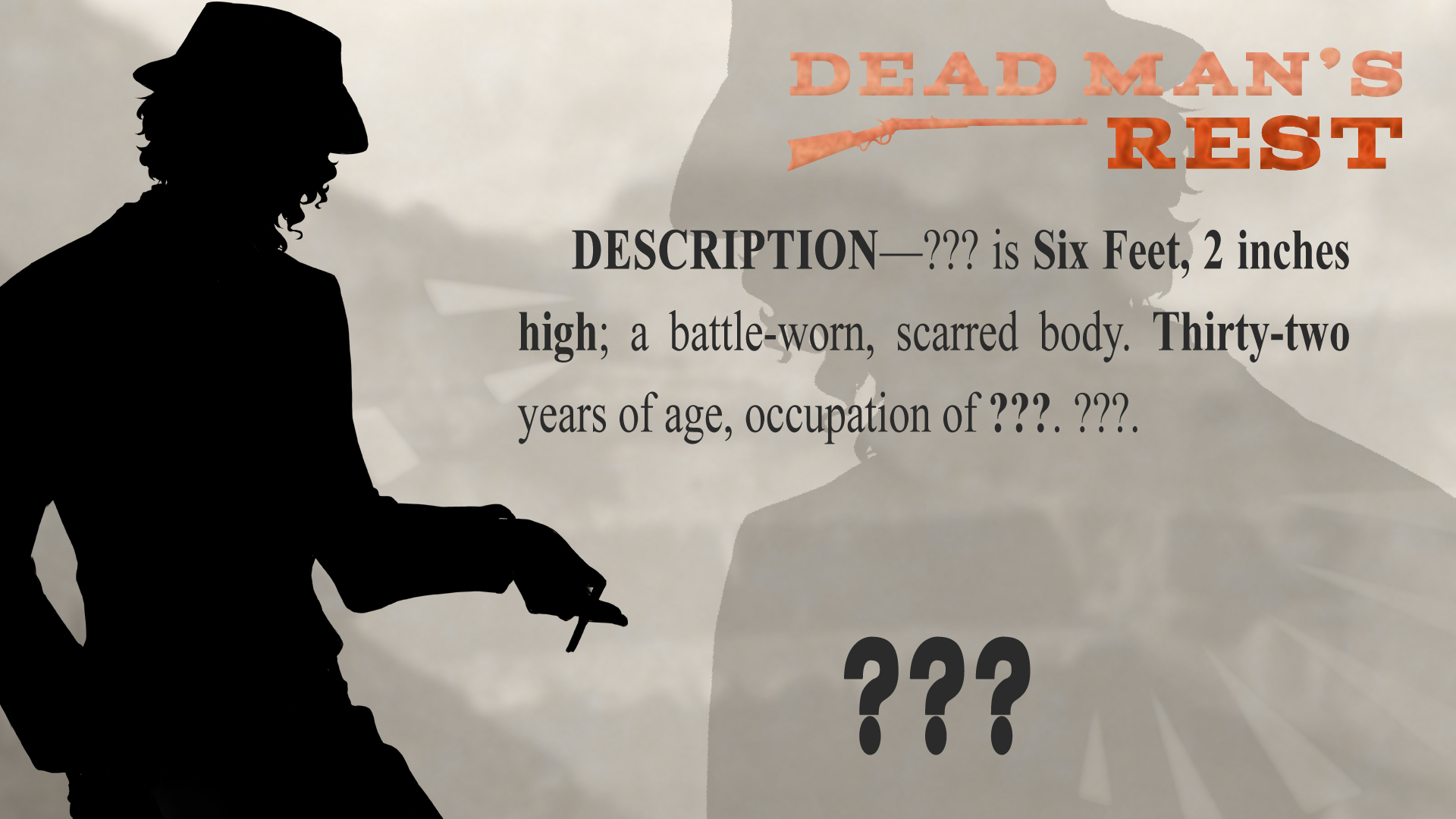 Producer: gamma
Writer/Designer: Theo Southgate
Character Artist: RavenRein
BG Artist: Lesleigh63